Members Only Login
FSN Members
First Time Users
Click here to create your account Register
Non FSN Members
Learn how FSN and FSNf2f can grow your business with e-commerce websites, directory listings, relay service and more! Learn More
Features
Pay No Monthly Fees
Never Pay Sending Penalties
Best Service in the Industry
Online Sending
It's Easy as 1. 2. 3.
Place The Order
FSN Processes the Order
Member Florist Delivers
Questions
Our trained staff are ready to answer any questions you might have. Mail, Email or call us today! Contact Us
Video Tour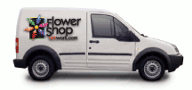 "The beauty of this system is its simplicity
and the pay-as-you-send philosophy."