Your Shop ID is the local number displayed on your Flower Shop Network listing. See the sample listing below for an example of where to find your local number.
Click here to visit Flower Shop Network to search for your listing.
Once you've found your local id number, you may login using the form to the left.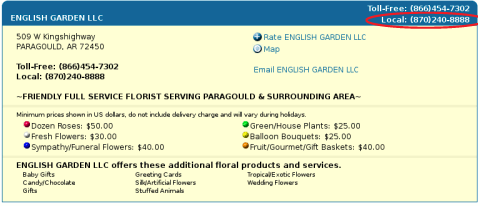 Contact us directly by calling (800) 858-9925 if you require assistance.